—FREQUENTLY ASKED QUESTIONS
So it hurts. But Why? What's next?
At Kansas City Orthopedic Alliance, rotator cuff tears are not uncommon. They can happen to anyone: high school or professional athletes, individuals who take an unfortunate fall, or those who simply overwork their shoulders on or off the job. We can help get you back to doing what you love. Whether that's performing with the Kansas City Ballet, playing with the grandchildren, or returning to work. If you have some questions, here are some rotator cuff repair FAQs.
Why does this hurt so much?
The shoulder has many nerve fibers that respond to sensations like stretching or pain. In fact, there are more nerve fibers in the shoulder than in many other joints due to its position close to the head and neck. Unfortunately, this means that a shoulder injury may be more painful than an injury in another part of your body.
What is a Rotator Cuff Tear?
First, some background on a rotator cuff:
Four tendons keep your arm connected to your shoulder
The tendons stretch from your humerus to your shoulder blade
They also do the work of raising and rotating your arm
In a tear, the tendon(s) are no longer attached to the head of the humerus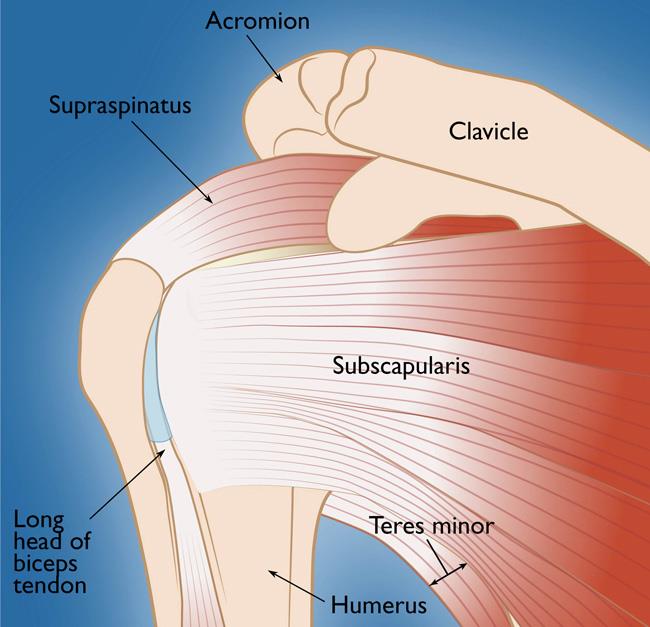 Not all tears are alike.
For example, there are different tear patterns caused by different stresses.
What if I hurt my rotator cuff at work?
We frequently see Workman's Compensation Claims / Injuries.
What about a second opinion?
We encourage everyone to seek a second opinion if this eases there decision to have a rotator cuff repair. That is to say, everyone needs to feel comfortable with the surgeon that they elect to help them.
Do I have to have this done at a hospital?
Typically, operators do this as an outpatient procedure. Thus, you come in that morning or afternoon and go home the same day. Occasionally, your medical doctor, cardiologist, or anesthesiologist may recommend a hospital setting if you have certain medical conditions. Otherwise, you and your physician might choose an Ambulatory Surgery Center (ASC).
---
WHAT OTHER QUESTIONS CAN WE ANSWER FOR YOU ABOUT ROTATOR CUFF REPAIR IN KANSAS CITY?
KCOA can help you improve your mobility and decrease your pain using the highest quality, most innovative technology available.
Reach out today to talk with a surgeon about your options for a rotator cuff repair.